West Cook Pro Bono Network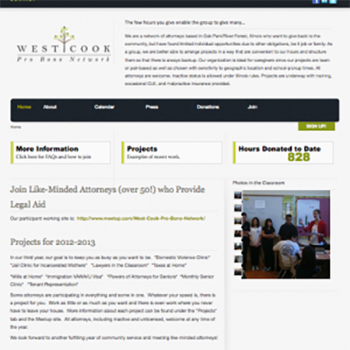 West Cook Pro Bono Network was established to match available lawyers who had taken time off to have families with clients who needed pro bono legal services. Working in a pro bono capacity enabled the lawyers to stay current in their skills and status and Pro Bono Network had it's own network of childcare and services to make it easy for the lawyers to provide their services.
Pro Bono Network has gone on to win several large awards and has continued to grow each year of it's existence.
Date

June 25, 2014

Tags

Websites